This month we had a fun blog hop at the Crafty Power blog together with Fancy Pants. 
My first project is a layout for which I used Fancy Pants beautiful "It's the little things"-line. And ain't that true!! Most times it's the little things in life that bring us the most joy and happiness!
Like our little parakeet that became so tame that it would sit on my daughters shoulder. It made her very happy and gave her much joy!
Something else that might seem as just a little detail but that can make a big difference is your adhesive.
You might think that all adhesives are the same, as long as they stick it's ok, right? …NO WAY!
Once you've used SCRAPBOOK ADHESIVES by 3L™ products you will know the difference and you will realize that having really good adhesives while crafting can make you extremely happy! 
SCRAPBOOK ADHESIVES by 3L™ products are easy to work with, they have wonderful stickiness (even after a long time your projects will not fall apart!), tape runners will not break… I can go on and on telling you about how much I love these products but you should try them yourself and you'll be convinced!
So, now on to the layout I created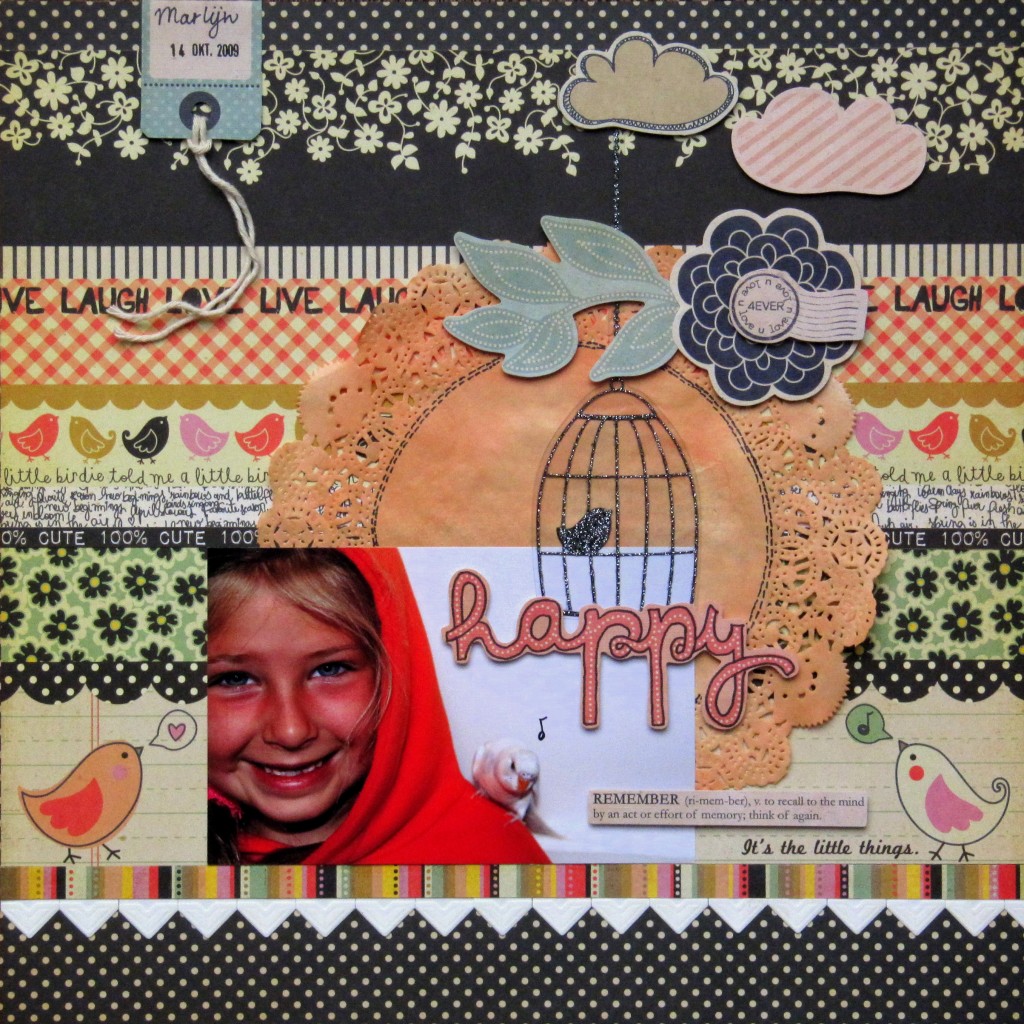 To apply the paper to the background, for the picture and the doily I used MyStik™ Permanent Strips Dispenser.
I used 3D foam squares for all the die cut pieces to add some depth to the layout.
For the small parts, like the letters of the word "Happy" that were even to small for the little 3D Foam Squares I used Crafty Foam Tape that I cut in the right size.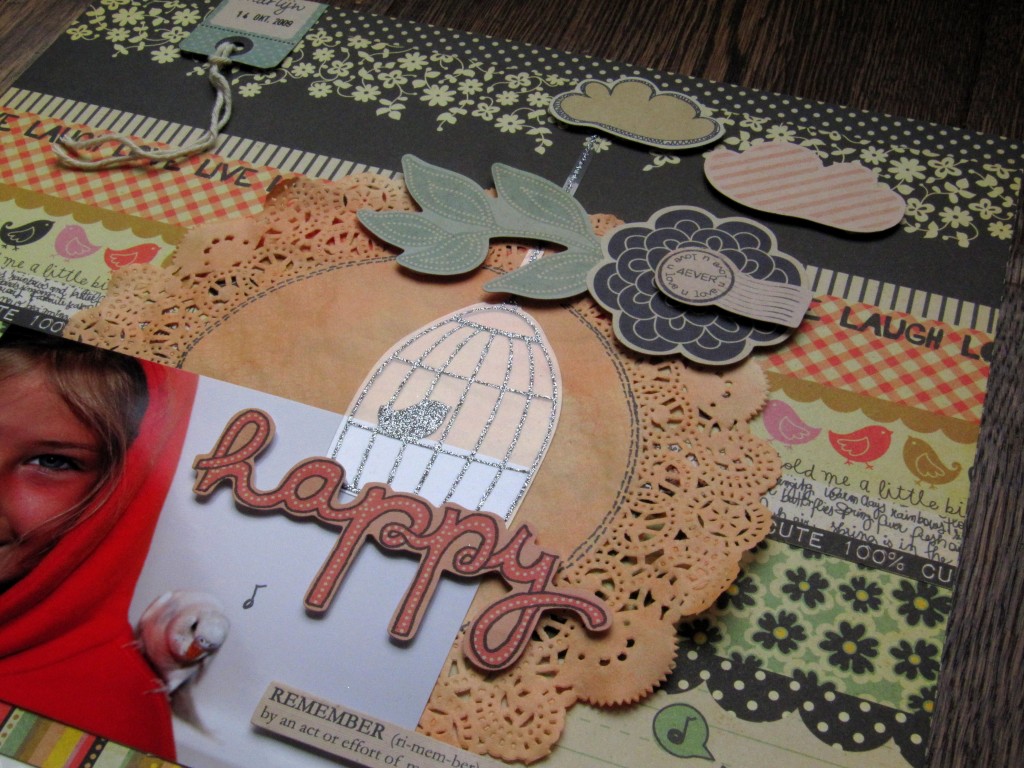 At the bottom I created a textured border using Photo Corners, classic white. In previous projects I have sprayed photo corners with glimmer mist to make them fit my project but in this case I liked them just the way they are!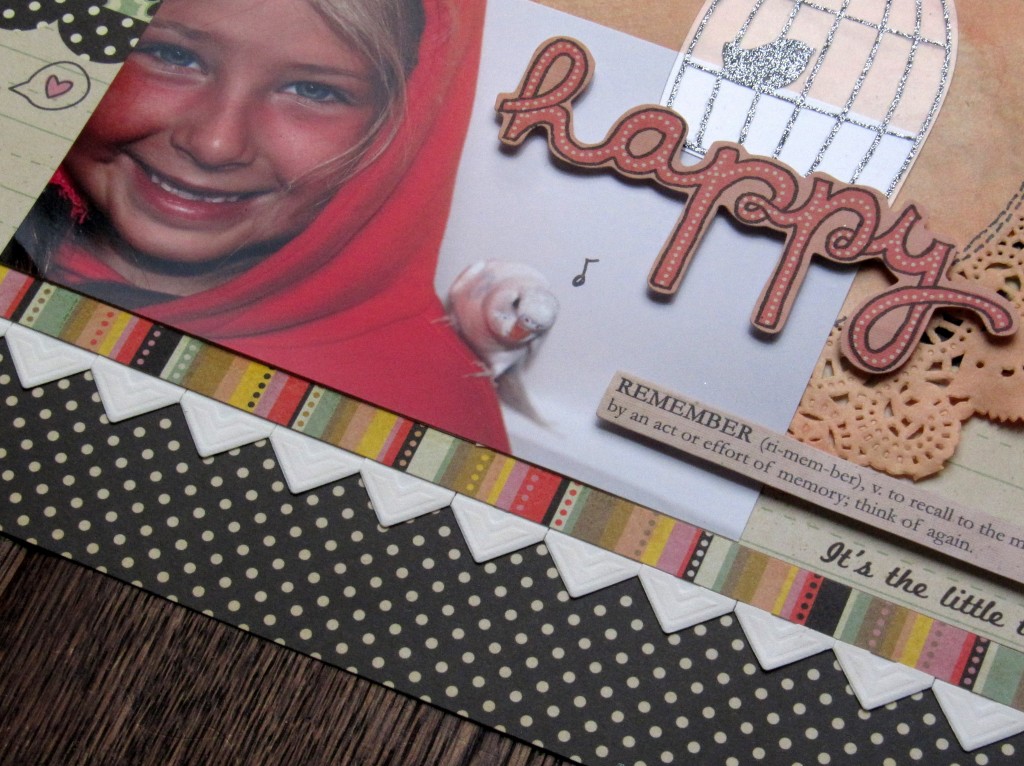 Adhesives used in this layout:
And still being in the Fancy Pants mood I decided to use their fun materials for my second post this month too!
So, how to create a mini-album out of one 12×12 sheet of scrapbook paper?
OK, plus some journal and design embellishments and a 1/2 transparent sheet… But hey, the base of this little book is really just one sheet of paper.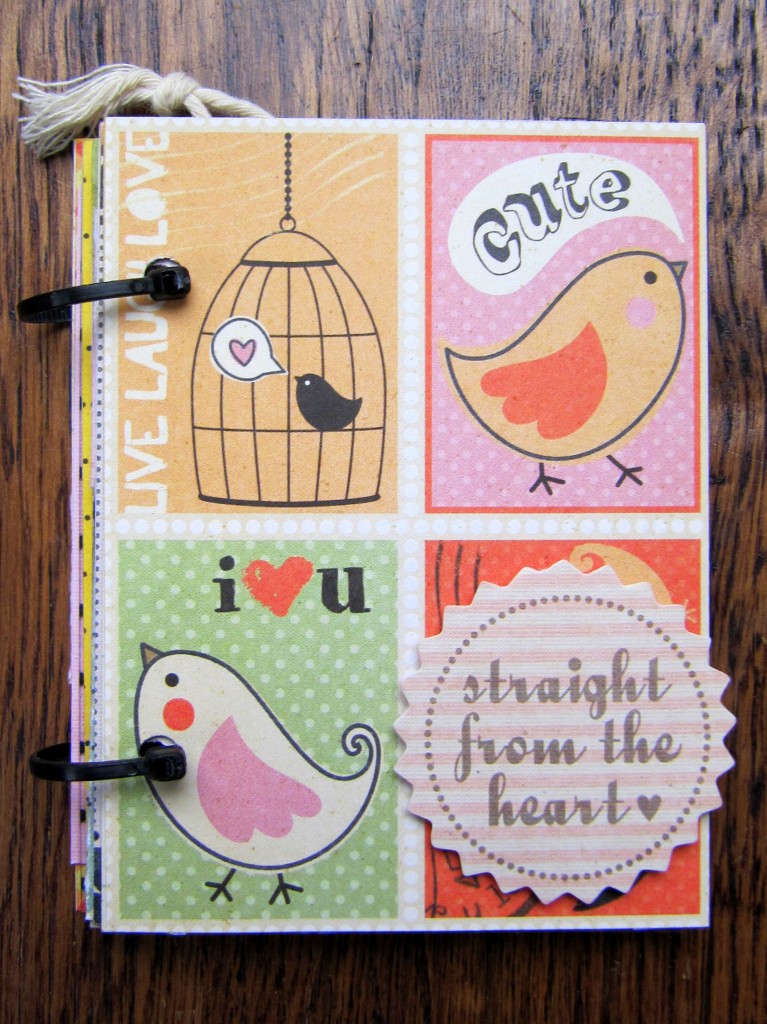 I took the "card" sheet of the "it's the little things"-line and covered the back with an Adhesive Sheet 12×12. Then I cut all the cards loose and backed them together 2 by 2, creating 6 double sided pages. Quick and easy!
Then I cut a half flocked transparency in 4 pieces the same size as the little cards and tucked them in between. I folded and glued together some journal embellishments and tucked them in between too. Some of the folded journal embellishments I slided over the edge of the transparencies, then glued them down using a MyStik™ Permanent Strips Dispenser .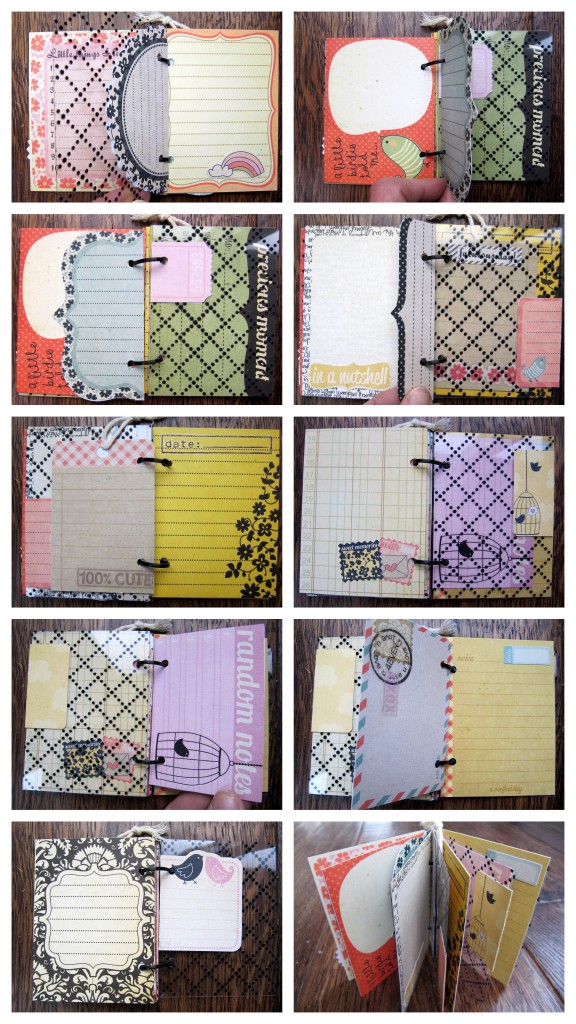 Finally I embellished the pages with little design embellishments and rubons.
The die cut on the front cover was applied using 3D foam squares – white, regular size.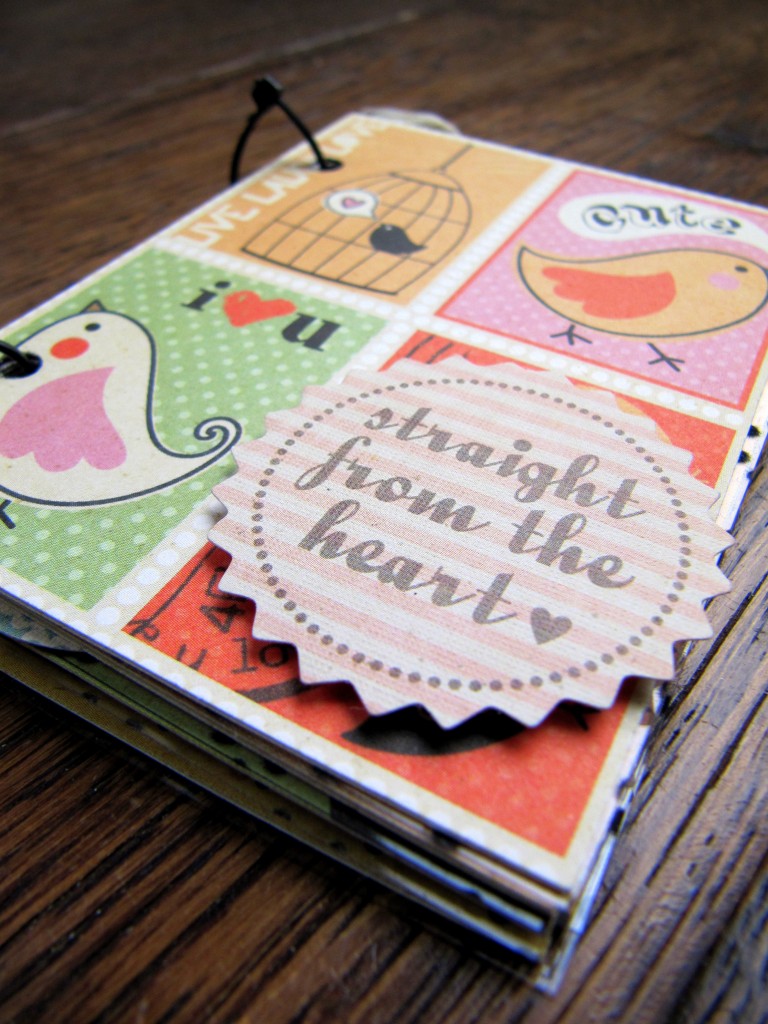 I used 2 little black tie-ribs to bind the book.
Adhesives used in this project:
Thanks for stopping by today!